Hi! I'm Jessica. I left my job as a psychotherapist to pursue my passions: family, food and travel. I live with my wonderful husband and daughter, whom we lovingly call our Chicken son Thomas, also known as Tata.
We started our first site, Savory Experiments, in 2012 as a hobby and have quickly grown into a family of sites, including Best Dessert Recipes and My Sauce Recipes. I'm a firm believer that a drizzle of sauce and a sprinkle of salt can elevate any meal to the gourmet level.
I'm also the author of Beef It Up! – 50 mouthwatering recipes for preparing comfort classic beef recipes with modern twists. All of our recipes are made in the kitchen with no special equipment, like a grill or smoker, needed.
More About Me
I contribute to Better Homes and Gardens, PARADE Magazine, Mashed and The Daily Meal, but have been featured in numerous other publications, including Brilliant Baking and Country Living magazines.
Additionally, I create recipes, take photographs, appear as a TV personality, provide live cooking demonstrations and attend media travel events.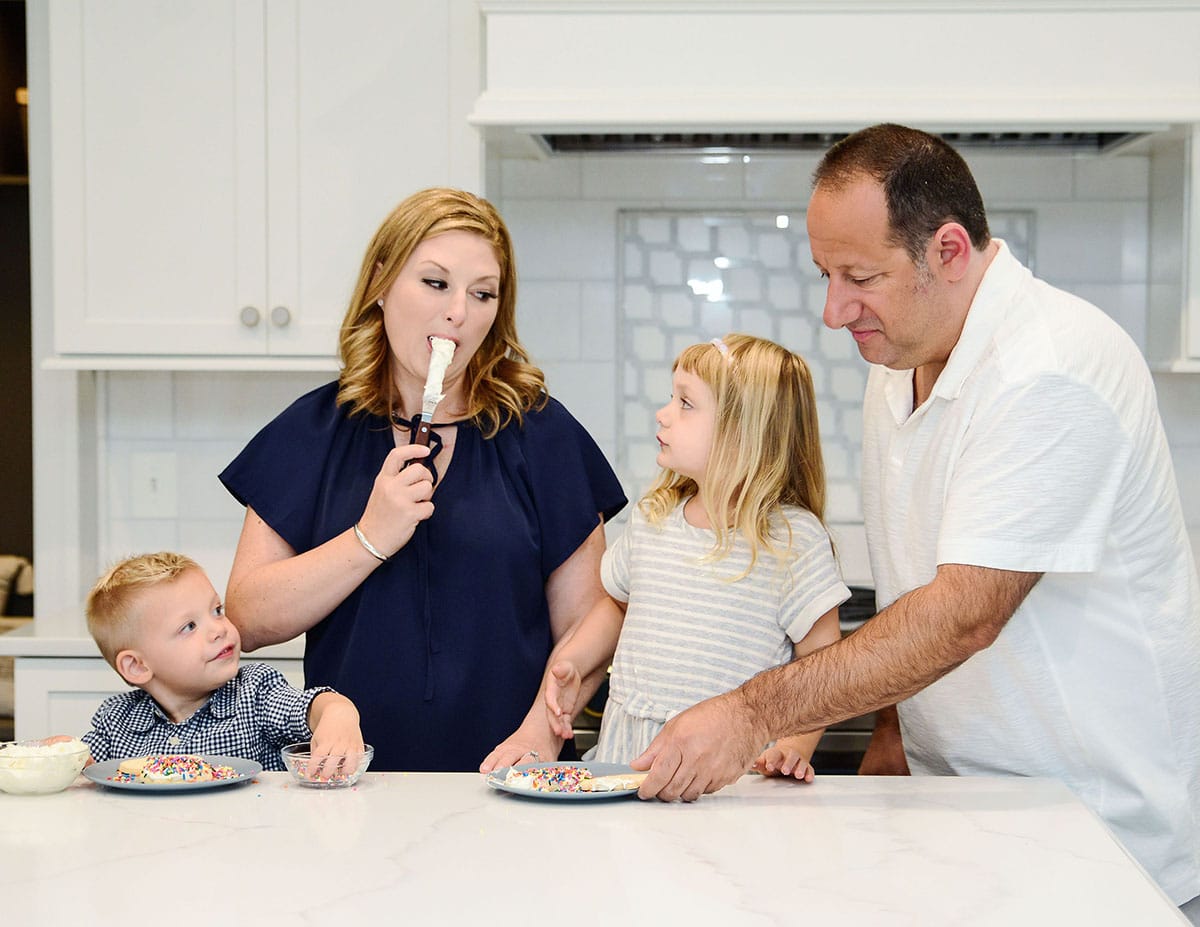 But it's not just me, I have a whole team! Come meet them!
The Four S Philosophy
We are all busy, but that doesn't mean we need to skimp on food at home. Now is the time to embrace our four S philosophy to easily elevate your family meals to restaurant quality. All of our recipes focus on these pillars.
Salt- Salt is not created equal and is one of the few ingredients you'll find in all global cuisine, but there are SO many kinds! In nearly every recipe we circle back to the importance of salt for flavor enhancement and cooking.
Seasonings– Yes, seasoned food is better food, but how well do you know your seasonings? Learn about dry and and fresh, ground and whole and how to best utilize them in the kitchen to be a whiz in the spice cabinet.
Sauces– One of the elements that separate restaurant quality cuisine from home cooked food is often sauce. We aren't suggesting you create one of the mother sauces every night, but we are going to teach you a few hacks to make the most out of using easy sauces to elevate your plate.
Swaps– Whether you are trying to vamp up a recipe, customize to make it your own or just forgot to grab an ingredient at the store, being able to pivot and substitute in the kitchen will grow your confidence.